Why Host a Cash Bar at Special Events in Mercer Island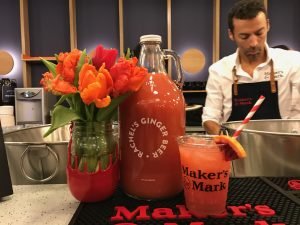 Are you planning a private party or corporate event in Mercer Island, Washington? If so, you might be trying to decide what kind of bar service to provide. Make sure you don't rule out a cash bar as a solution. There are actually a number of great reasons to select this option. It isn't for every type of event, however. Keep the following cash bar features in mind as you finalize your plans in Mercer Island.
Affordable
One of the best features of a cash bar is its affordability. While guests often enjoy open bar events, these can be very expensive. Cash bars are a great, financially responsible alternative. In most cases, you'll only be responsible for the cost of setup and the bartender fees.
Safe
A cash bar is also safer for you and for your guests. An open bar might be nice, but it can lead to over-consumption. Hiring a professional company that offers licensed bar services helps to protect you and those you invite to your event.
Selection
Another benefit to a cash bar is the selection of alcohol that will be available to your guests. Your professional bartending company will probably provide a selection of local beer and wine, as well as basic cocktails, top shelf options, and specialist cocktails.
Want to Book a Cash Bar for Your Event in Mercer Island?
Do you want to book a cash bar for your upcoming event in Mercer Island, Washington? Now that you're aware of the excellent featues of cash bars, you can make a more informed decision. To receive expert bartending advice, quality service and unbeatable customer care, contact the professionals at Shake Bars & Event Planning in Seattle today. One of our bartenders will be happy to assist with your function. You can also count on our staff for help with event planning and catering services.
Cash Bar Experts in Mercer Island
Happily serving the communities of Seattle, Bellevue and Mercer Island